TPTI Youth Technology Aspire Program Empowers and Invests in Youth Potential
TPTI's Youth Technology Aspire Program empowers youth to explore their inherent possibilities and career potentials within the Information Technology industry.  IT jobs are projected to increase 22% by 2020 and industry experts agree that the need for qualified individuals to meet this demand is at an all-time high.
This Youth Technology Aspire Program is being offered at no charge to qualifying youth and young adults ages 17 to 24. The Program covers introductory lessons in Information Technology through STEM (science, technology, engineering, and math) focused disciplines:  Computer Literacy, Information Technology Basics, Networking Fundamentals, Server Platforms, Data, Programming, Virtualization, and Cloud Technologies.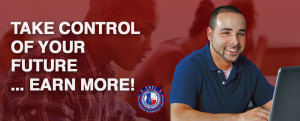 This Program also introduces to qualifying individuals Career opportunities and job market placement strategies, resources that help support training, certification and occupational requirements set forth by these in-demand occupations. With this introductory program, we help set a path to success. Through our Federal, State, and Local Certifications and Licenses, we're able to connect our Students with available Grants and Scholarships.
UPCOMING PROGRAM DATES & LOCATIONS
TYLER TEXAS | 10/6/18 10a – 2pm | TPTI Co.Work 112 W Line St Tyler, TX 75702
ARLINGTON TEXAS | 11/3/18 10a – 2pm | TPTI Tarrant 5300 W. Arkansas Ln #116 Arlington, TX 75001
ADDISON TEXAS | TBA | TPTI Corp 5080 Spectrum Ste 100 Addison, TX 76016
Texas Premier Technology Institute, Inc. is non-profit 501c3 Licensed Career School of Texas (S4597) Certified Eligible Training Provider for the Texas Workforce Commission (TWC). Your application information will be used to determine your eligibility. By submitting this Application, you certify that the information provided is true to the best of your knowledge. You also certify by submitting this Application that there is no intent to commit fraud.
You can find our Privacy Policy here https://tpti.us/privacy/
Texas Premier Technology Institute Inc. 5080 Spectrum #1000 Addison, TX 75001